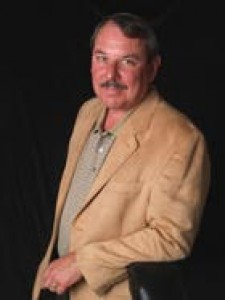 Paul Mengert, Spencer Ferguson and Randy Fann return from ACAM-CEO MindShare Conference armed with knowledge to help customers manage crises and digital security.
August 18, 2015 (Press Release) - Members of the management team of AMG, Association Management Group, one of the Carolinas' largest professional homeowners association managers with five offices in North and South Carolina, learned crisis management and cyber crime prevention tips at the late July ACAM-CEO (Alliance of Community Association Managers Chief Executive Officers) MindShare Conference in Charleston, SC. Paul Mengert, President and founder; Spencer Ferguson, Corporate VP; and Randy Fann, PCAM, Regional VP of the Charlotte office, were among 200 senior managers from across the US learning invaluable crisis control techniques and cyber crime preventative measures.
"Whether it's an injury at the pool, a townhome fire, flooding from a hurricane, compromised internet security or ways to safeguard critical digital information from hacking, AMG is now ready to assist clients with the resources and expertise they need to protect their associations and residents' investments," Ferguson commented. AMG also provides homeowner/condominium associations with expertise in governance and covenants, board/leader training, business best practices including proper insurance, financial reporting systems, computerized work orders/service requests, successful meetings, long-term planning and reserves, vendor management and contract negotiation, delinquent collections, maintenance and aesthetics, and transitions.
The late July MindShare Conference featured seasoned experts leading intensive sessions on a variety of relevant topics. Former White House Chief Information Officer, Max Everett, of Fortalice, a team of cyber crime experts who deliver security, risk and fraud consulting services to private and public organizations, educated participants on how to upgrade HOA operational security and protect vital information and data from breeches and electronic hacking. Dr. Lori Baker-Schena, founder and CEO of Baker Schena Communications, a firm dedicated to unleashing potential through the power of words, walked participants through the elements of good crisis planning and management.
About AMG: AMG is a professional community association management company dedicated to building effective community associations. AMG guides and assists executive boards to help protect the association's interests, enhance the lives of community members and improve the property values in the community. With offices throughout the Carolinas in Greensboro, Winston-Salem, Charlotte and Raleigh NC, and Greenville and Aiken, SC, AMG is a knowledgeable partner in enforcing community governing documents with a proven set of processes and techniques, and supporting communities with a broad range of services which can be tailored to individual community needs. Association Management Group, Inc. is a locally Accredited Business by the BBB and is a nationally Accredited Association Management Company (AAMC) by the Community Associations Institute. For more about AMG, visit www.amgworld.com.
Source URL: http://prweb.com/releases/2015/08/prweb12908998.htm
Share: