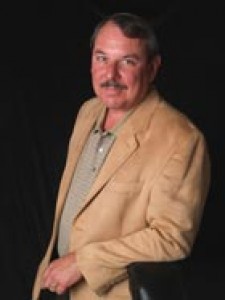 AMG Helps Community Associations Protect Themselves and Owners by Sharing Tips on Proper Insurance Coverage
November 29, 2015 (Press Release) - AMG, Association Management Group, one of the Carolinas' largest professional homeowner association managers with five offices in North and South Carolina, is releasing a white paper on the importance of buying and requiring proper insurance. The white paper, to be posted on the company's newly redesigned website in early December, incorporates insights from Randy Fann, Professional Community Association Manager (PCAM) with Association Management Group of Charlotte, Inc.; Jim Slaughter, attorney and partner at Rossabi Black Slaughter, PA, of Greensboro and Charlotte, one of the state's largest HOA/condo practices; and Jim Taylor, Commercial Lines Manager of M.R. Bare & Associates, Nationwide Insurance.
The white paper touches on North Carolina insurance statutes and describes the types of insurance homeowner associations typically buy including property/casualty, liability, D&O (coverage of directors and officers) and workers' comp. It features Scott Patella, ANFI, Commercial Insurance Executive with Craft Insurance of Greensboro and Tim Sellers of Sellers, Ayers, Dortch & Lyons Attorneys at Law in Charlotte citing insurance dos and don'ts. The biggest do, the paper's experts agree, is requiring all vendors working with an HOA to have proper insurance-both liability and workers' comp. "It's good governance, saving money, protecting the association and its reputation, and showing the association is trustworthy and cares about its owners," Slaughter said. "Ultimately, you're protecting your homeowners' investment and ensuring they won't have to pay for damages out of pocket."
Paul Mengert, Founder and CEO of AMG, believes the more educated HOAs are about good governance such as insurance, the more successful they will be. "At AMG, we understand every community association is different," Mengert commented. "However, one of the duties that directors of all community associations have in common is protecting the members and assets of their community. To do so, the community leadership must make sure proper insurance is in place for both the community itself and its various vendors. This is usually accomplished through insurance professionals and by reviewing the association's responsibility with its attorneys. As a manager, AMG works with client associations to find the right partners and help coordinate this process." For a free copy of the new paper, visit www.amgworld.com.
About AMG: AMG is a professional community association management company dedicated to building effective community associations. AMG guides and assists executive boards to help protect the association's interests, enhance the lives of community members and improve the property values in the community. With offices throughout the Carolinas in Greensboro, Winston-Salem, Charlotte and Raleigh NC, and Greenville and Aiken, SC, AMG is a knowledgeable partner in enforcing community governing documents with a proven set of processes and techniques, and supporting communities with a broad range of services which can be tailored to individual community needs. Association Management Group, Inc. is a locally Accredited Business by the BBB and is a nationally Accredited Association Management Company (AAMC) by the Community Associations Institute. For more about AMG, visit www.amgworld.com.
Source URL: http://prweb.com/releases/2015/11/prweb13102543.htm
Share: