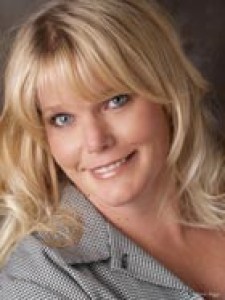 Charlotte-based Homeowner Association Management Group, AMG, Selected to Manage Kingsley Community
January 17, 2016 (Press Release) - Association Management Group, one of the Carolinas' largest professional homeowner association managers with five offices in North and South Carolina, was recently selected to manage Kingsley Homeowners Association. AMG will support the Ballantyne area community of 250 single-family homes and townhomes with governance-from working with the volunteer board and assisting with contract negotiation and budgeting to managing maintenance issues and enhancing community communications. According to Vice President Randy Fann, AMG won the business based on their proven track record. "Kingsley is the type of client we do best," he said. "They interviewed several HOA management companies offering web-based fulfillment of services and thought AMG offered the perfect combination of the latest technology with hands-on, experienced, fully engaged customer service. We'll use our skills in top-notch customer service, prompt response and rigorous attention to detail to make it one of the premier communities in the area, improving property values and enhancing resident satisfaction." Dacy Cavicchia, General Manager of the Charlotte office, agrees that AMG was the right choice. "One of the primary goals when meeting with a client during the selection process is to ensure that we will be a good fit for each other. We love the energy and new ideas this new client brings to the table; we'll bring decades of experience to assist the Kingsley Board in their current and long-term goals. AMG and Kingsley will not only be business partners, but a true team!"
AMG founder and President Paul Mengert believes the community will appreciate AMG's approach to HOA management. "AMG is an industry leader because we take our mission seriously," he said. "As managers of HOAs, we support our customers' success by providing them with the professional help they need to easily handle the day-to-day work as well as the challenges. We look forward to supporting Kingsley Homeowners Association with the best minds and solutions to help them create a healthy, harmonious and attractive community."
About AMG: AMG is a professional community association management company dedicated to building effective community associations. AMG guides and assists executive boards to help protect the association's interests, enhance the lives of community members and improve the property values in the community. With offices throughout the Carolinas in Greensboro, Winston-Salem, Charlotte and Raleigh, NC, and Greenville and Aiken, SC, AMG is a knowledgeable partner in enforcing community governing documents with a proven set of processes and techniques, and supporting communities with a broad range of services which can be tailored to individual community needs. Association Management Group, Inc. is a locally Accredited Business by the BBB and is a nationally Accredited Association Management Company (AAMC) by the Community Associations Institute. For more about AMG, visit www.amgworld.com.
Source URL: http://prweb.com/releases/2016/01/prweb13168397.htm
Share: